Industry: Tourism
Presentation type: Trade show deck
Client: World of Wedgwood
The challenge.
World of Wedgwood is a gold award-winning tourist destination that welcomes thousands of domestic and international visitors each year.
But with so many different attractions, including the flagship Wedgwood shopping experience, British afternoon tea, fine dining, cocktail bar, an interactive factory tour, and the V&A Wedgwood collection, our client had a major challenge: where to start?
World of Wedgwood had about five minutes to talk to prestigious international clients at tourism trade shows and needed to get their messages across. Fast, and persuasively.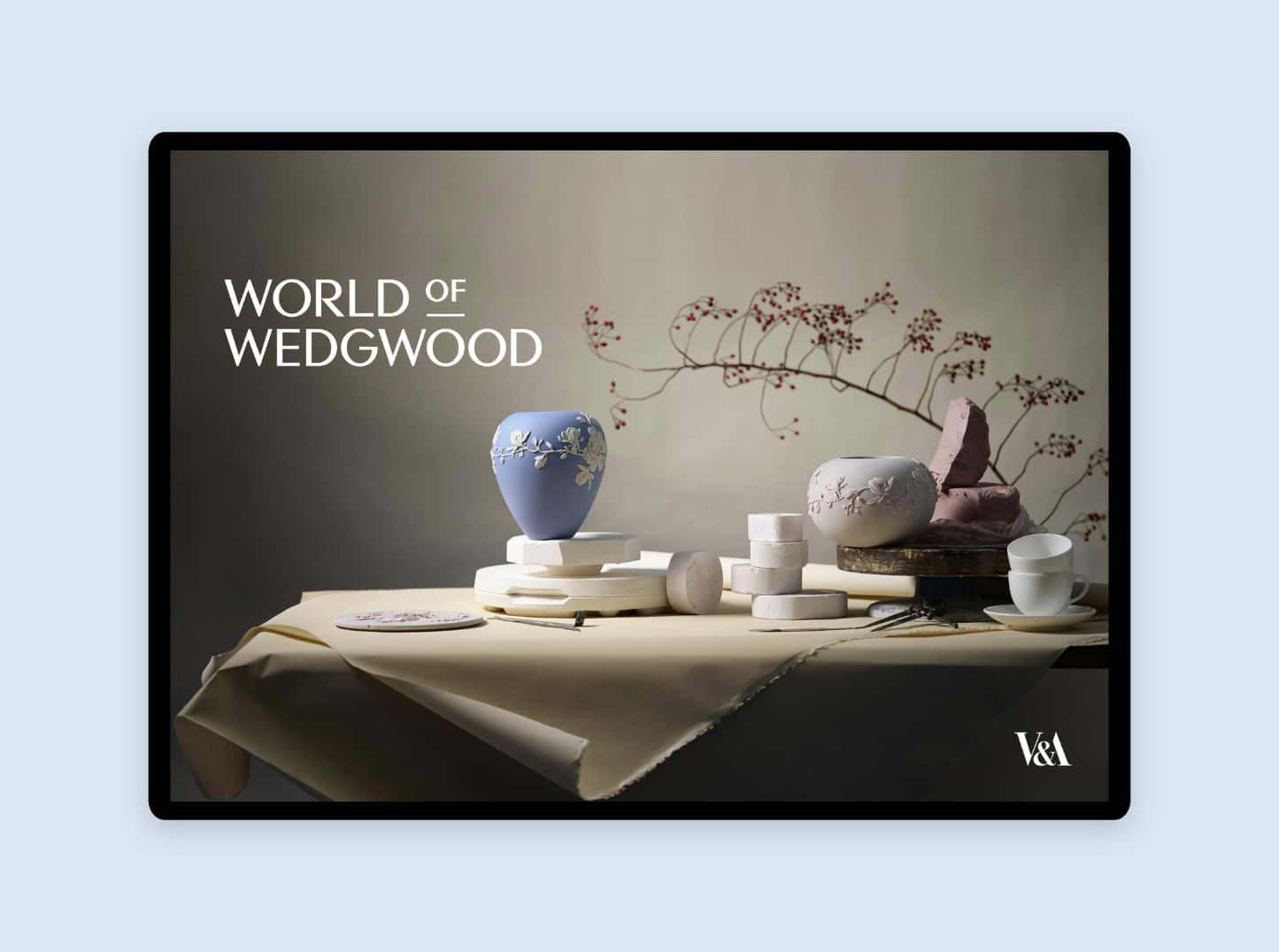 Our process.
To get a full understanding of the World of Wedgwood experience, we jumped at the offer to visit the site, taking in the full range of attractions available to tourists. It's a tough job, but someone had to do it…
Step 2.
Discovery workshop.
To get the messaging over as clearly and efficiently as possible, we needed to understand the audience, their challenges, and the solutions that World of Wedgwood could offer - as well as the key messaging. During our on-site, interactive Discovery Workshop we dug deep to bring clarity on all this and more.
We had the key information, but the real trick was putting it into a clear, concise order that tells an engaging, persuasive story. Enough detail to maintain interest, but concise enough to get to the point fast.
With the story crafted, we moved to design: working up a range of different routes, experimenting with various colour applications, imagery, and typographies to find the perfect aesthetic.

Step 5.
UX considerations.
This presentation was optimised for iPad, so we focused on really engaging layouts/images that supported the person speaking, rather than being completely distracting with lots of text and busy visuals.
We also considered and implemented scope for accessibility, particularly in terms of colours on backgrounds, graphs, and tables.
Step 6.
Immersive design.
We designed the presentation to get across the feeling of what it would be like to visit, developing a balance of imagery, videos, illustrated icons and block colour to balance the layouts of each area.
Step 7.
Premium animation.
It was critical that the motion felt very sleek and gave a premium feel to match the brand. Because the presentation was being shown on a relatively small-screened iPad, we utilised bigger sweeping movements that could otherwise be overwhelming on a large screen.
We also took inspiration from modern web design in using parallaxing image transitions to divorce it from ``PowerPoint``, make it feel less presentation-y, and suit the iPad format better.
Step 8.
Powerful template.
For the supporting PowerPoint template, the key here was to create a highly functional and usable template that catered for as many people and needs within World of Wedgwood as possible.
We audited the content, created some initial ideas, then built a library of layouts and assets that would help the team when creating future presentations.

"The lovely team at Hype have not only crafted two visually beautiful presentations for us, they have also hugely boosted the team's morale, confidence and ambition levels. It has been an absolute pleasure working with them."
We empower brands with fast, cost-effective, results-driven presentations.