Industry: Charity
Presentation type: Investor deck
Client: Westminster House
The challenge.
Launched in 1988, Westminster House Youth Club is one of the oldest youth clubs in England.
From the very first time it opened its doors, WHYC has been central to improving the lives of disadvantaged young people.
Despite its powerful story, WHYC was struggling for funding to build much-needed housing on the grounds of the Youth Club.
Our clients needed to harness the passion of their work, and package it in a charity investment presentation. They needed a persuasive story to appeal to both the head and heart.
This was about so much more than a building. It was about securing the future of a place where young people feel safe.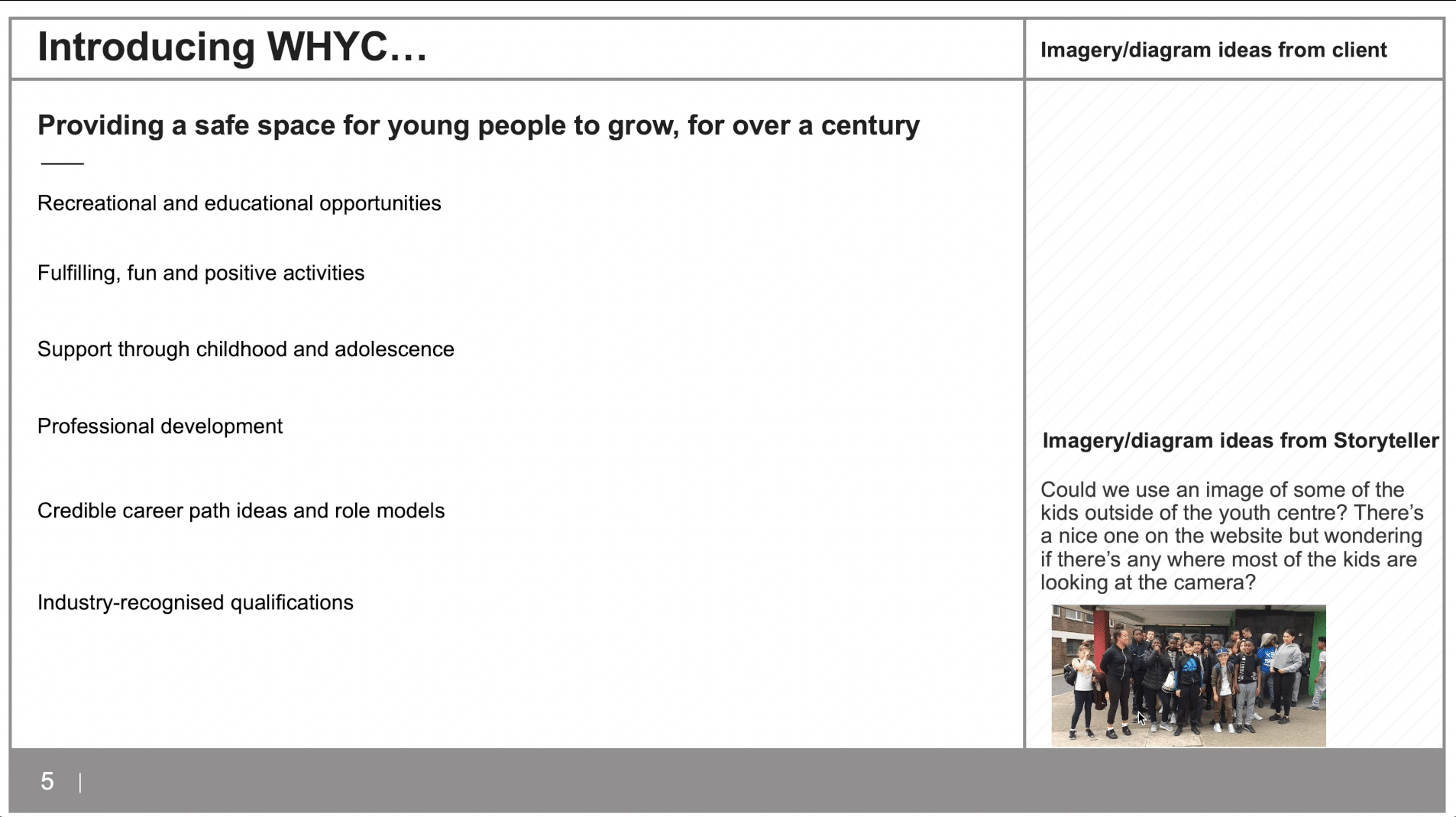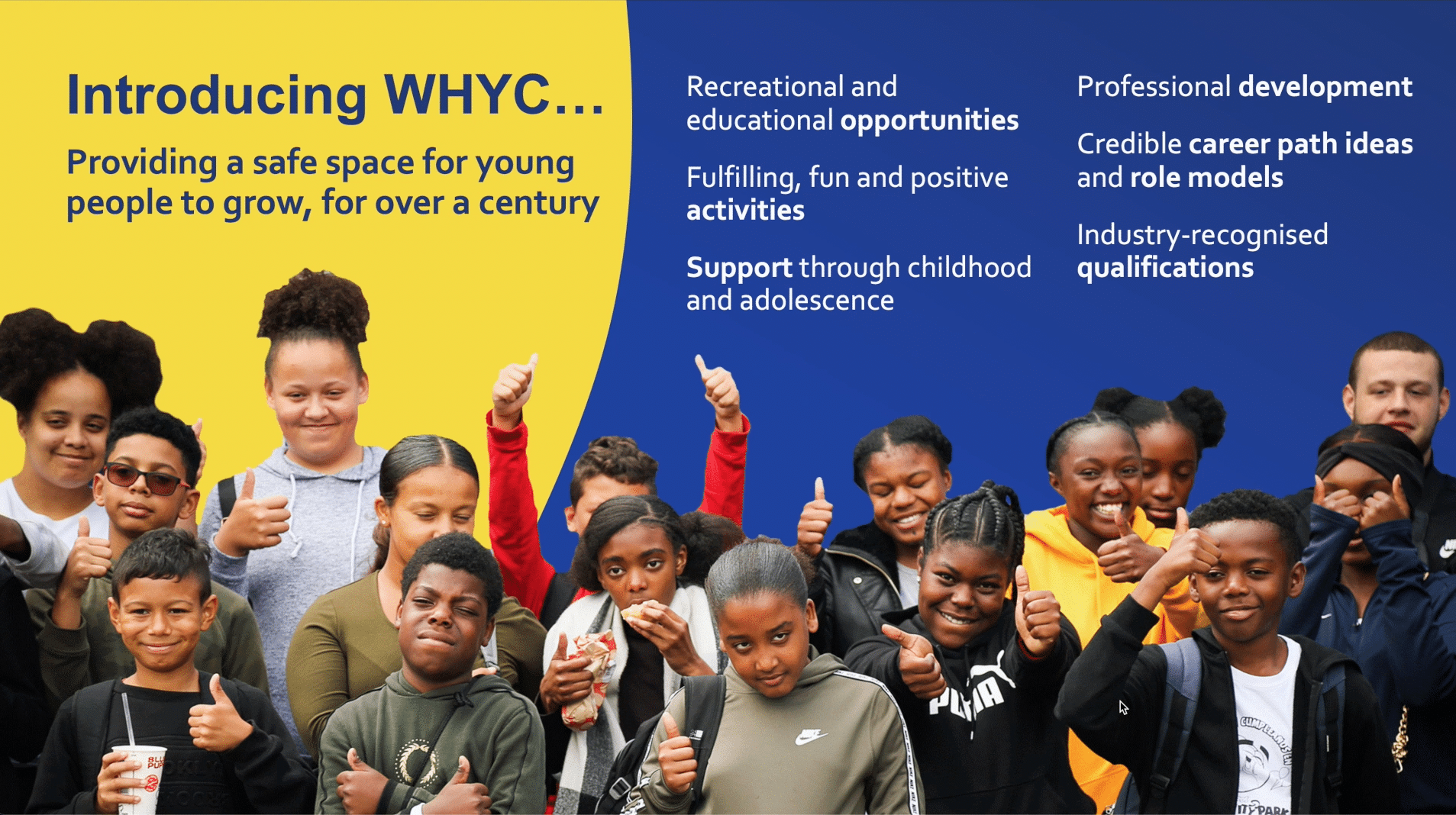 Our process.
Step 1.
Finding the passion.
Community and charity are a fundamental part of our DNA. So, when we get a chance to flex our creative muscles for a good cause, we jump at it. Our team couldn't wait to get their hands on this charity presentation project.
Finding the passion and emotion in this story was one of the easier tasks we've faced. We knew we had to get to the heart of why WHYC matters, if our client was to stand out in a room of non-profits. And, of course, emerge victorious from this vital presentation.
Step 2.
Stories of real people.
For the story, we focused on the community, and how the Youth Club sits at its core. We told the stories of the real people whose lives had changed, thanks to the hard work and good hearts of the people behind the building. And how this positive impact would disappear, if this charity presentation couldn't help Westminster House raise the funds to continue.
We injected this charity presentation with a vibrant, positive tone to reflect how they lift the spirits of local kids. And, in turn, to inspire donors to do the same. And we reflected this vibrancy in the visuals, making heroes of the children who had been given a chance at a brighter future, thanks to this incredible organisation.
Step 4.
Animation inspiration.
The graphical elements and cut-out imagery that the design team created resulted in a wealth of animation options to explore. The team at Westminster House have such a positive outlook and are so focused on propelling the organisation forward, we decided to use this journey as the inspiration for the animation. The bold lines move from left to right, and signal a continuation of the story, making the audience anticipate what's coming next.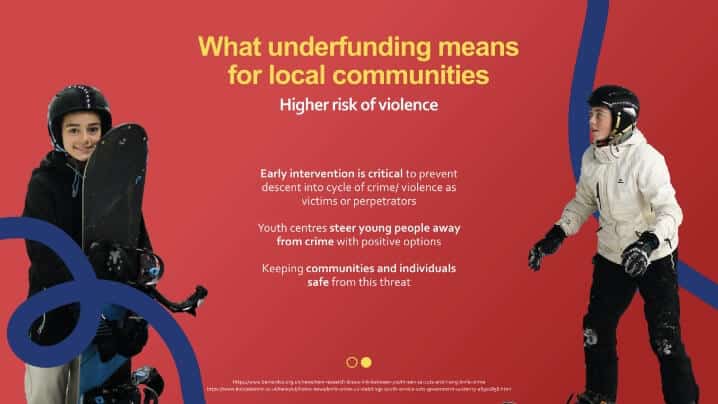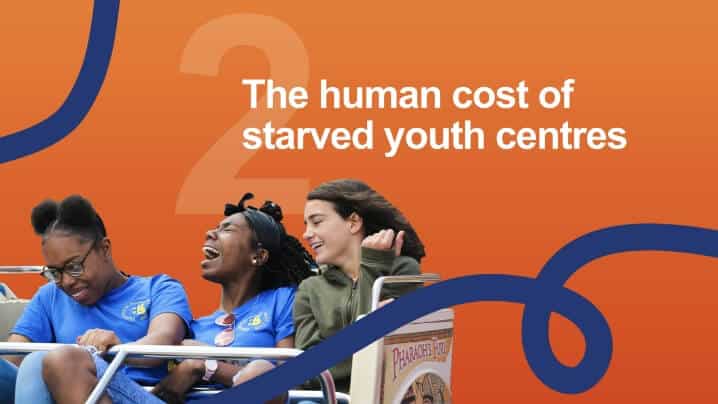 "You have responded to what we need and been very flexible and patient with any changes we suggested. But you have also put your expertise to good use by making us think about including sections that we would never have considered. You have all worked extremely hard and we are very impressed by the content! It's incredibly comprehensive."
We empower brands with fast, cost-effective, results-driven presentations.