A new breed of
PowerPoint presentation design agency.
Stunning, fast, & cost-effective presentations that get results.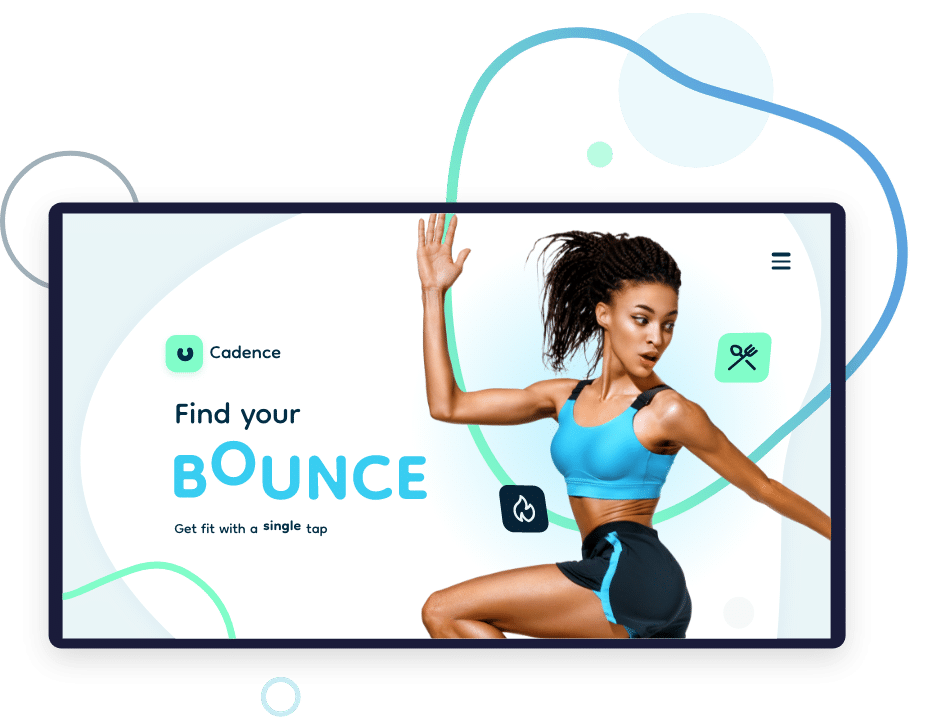 We create incredible presentations.
Our clients get extraordinary results.

We conceptualise presentations.
We write them.
We design them.
And we animate them.

We create show-stopping presentations.
That get brands noticed.
That get ideas heard.
And that get investment secured.

A team comprised of presentation experts.
We're specialists in developing tailor-made presentation decks.
We're committed to achieving success for our clients.

A new breed of PowerPoint presentation design agency.
We are lean. Agile. Flexible.
We are creative specialists in our fields of expertise.
And we blend decades of experience with the latest innovation.
Let's cut to the chase:
you should hire this presentation design agency to create a presentation that makes a difference to your bottom line. 
Don't let your company presentations let you down.
How you present your ideas can be the difference between success and failure.
Securing a pitch. Or being an also-ran.
Getting investment funding. Or going home with nothing.
Winning your company team over. Or failing to engage them at all.
So why run the risk of doing it yourself?
Let's face it: you can't spare the time.
You can't expend the effort.
And you can't afford the resource to do it in-house.
Or you wouldn't be reading this, right? That's why you need a presentation design agency.
So, let's talk about how we can help.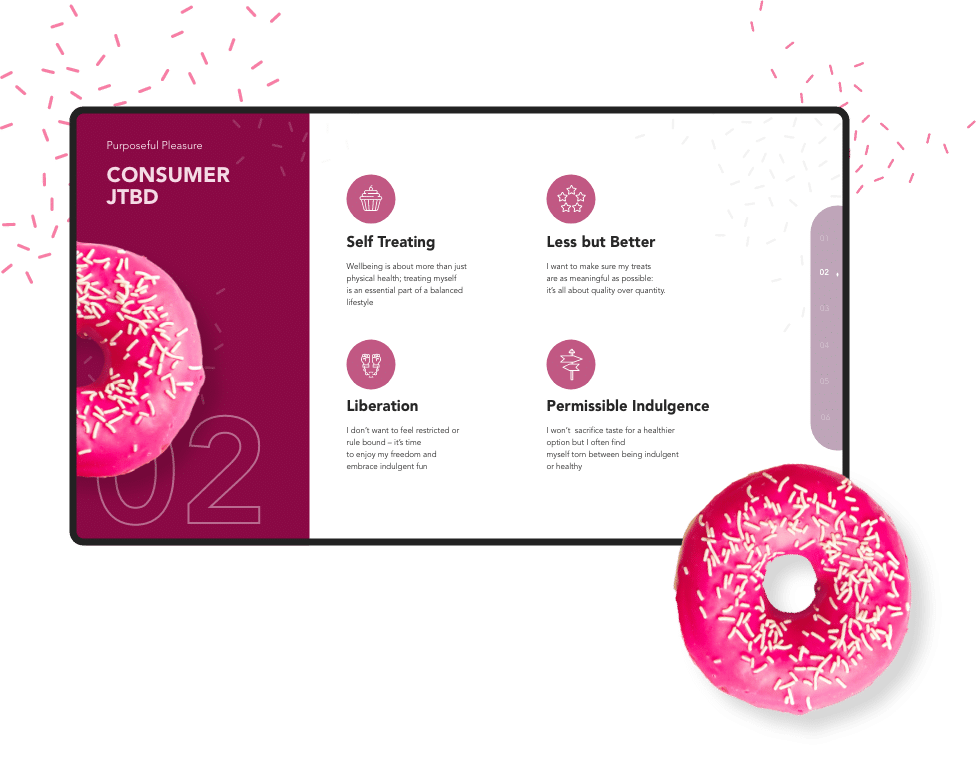 Our presentation services.
Presentation templates
Hype Presentation's template development services create a framework that you can use for all future presentations – in Microsoft PowerPoint or Google Slides.
Layouts. Graphic assets. Colours. Fonts. Slide Master. All taken care of by a professional presentation design company. Sounds amazing, right?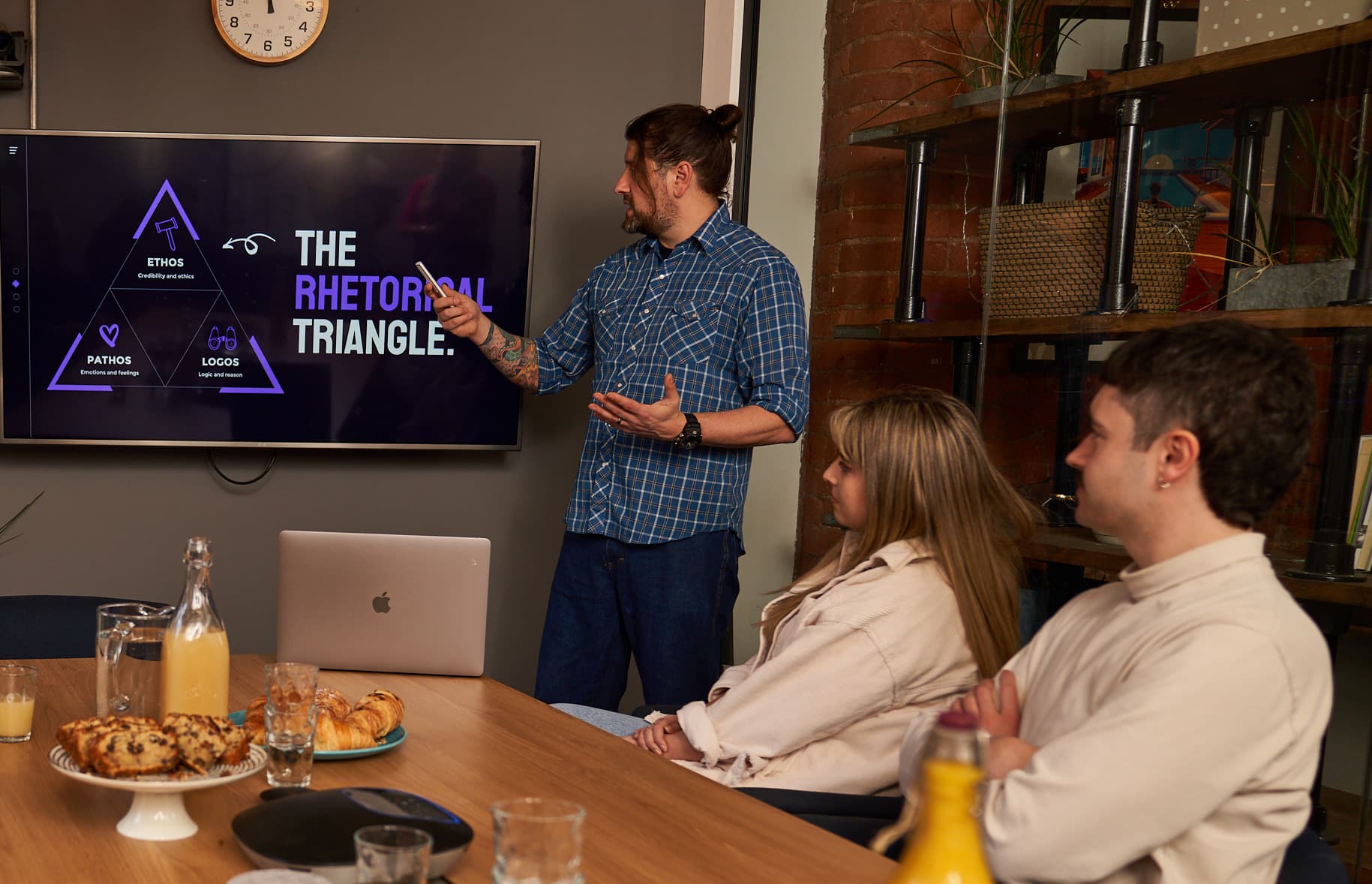 Visual storytelling experts.
Three elements for the perfect presentation.
Our expert storytellers drill down into your big ideas – and your audiences' needs – to uncover the essential components that will inspire the most engagement. Using classic storytelling techniques, we'll craft a powerful, emotive and persuasive story to trigger maximum buy-in.
Great stories demand amazing imagery to back it up. Our presentation designers produce stunning visuals that not only look fantastic, but incorporate fundamental design theory to make complicated concepts simple to understand, convey meaning and emotion, and make your message impossible to forget.
The final, essential element of a shop-stopping presentation is how it moves. Seamless transitions for total engagement, UX-led animation to help the audience follow complex ideas, and a premium wow-factor that will last long after your presentation has finished.
Presentation types.
Investor / pitch decks.
Investors want to know about demand. Your competition. Business model. Strategy. Projections. But the main thing they want to know is how you can make them money.
Of course – we're a presentation design agency – so we'll include all that information in your investor presentation. But we won't stop there. We'll create on-brand slide designs that draw your audience in – immersing them in your idea to see the true value.
Get them excited – and ready to join your adventure.
Sales presentations.
It makes no difference if you're a start-up or Fortune 500 company.
If you're pitching technology. Products. Services. Education.
Our presentation designers will work with you to understand your brand. Your ideas. And your requirements.
We'll create a narrative that tells your story in a way that resonates with your audience.
We'll design beautiful visuals that respect and enhance your brand.
And we'll bring it all together into a persuasive sales presentation design experience.
Internal presentations
Some of the most important presentations you'll ever make are to your own company. Maybe you're pitching a new idea to the board Rolling out new processes to your teams. Presenting a whole new vision at a town hall event.
Either way – you can't afford to make do with 'ordinary'.
The same elements that make external presentations work are all still in play.
A compelling story.
Stunning visuals
Dynamic animation.
CPD presentations
Transform long-winded – ordinary – messaging into engaging and informative visual stories. That give your audience a competitive advantage. But doesn't bore them to sleep in the process.
Get that all-important sign-off from your governing body.
We're an experienced presentation design agency. So we'll create a balanced argument. Visualise thorough research. Show your unique value. And highlight the precise technical detail that your audience will want to pay attention to.
Marketing presentations
A marketing presentation can be a more human way to generate leads.  To get your brand name out there. To reach your goals.
But only when it's done properly.
Our expert team will get to know your brand and your services as well as you do. We'll use everything we learn about you to create highly-visual slides that do your business justice and draw out the real human stories buried in your brand.
And we'll show your potential clients that they too can have all their problems solved by you. Every message will provide value – so you nestle your brand right at the forefront of their mind.
Conference presentations
When you get invited to give a conference presentation at a huge industry event, you only get one chance to nail it.
So the smart move is to work with a conference presentation agency that can handle everything when it comes to your keynote presentation.
Your narrative and your visual story. Audience interaction and motion design. We'll tie it all together in an immersive presentation experience.
Product presentations
We'll create an immersive product showcase presentation that won't just tell your audience they need to buy your product – it will make them feel it.
Our presentation specialists will hit every pillar of persuasion and create an interactive presentation experience. So your audience can get to know the product that will change their lives.
Show your product off proudly: let the world see what you see.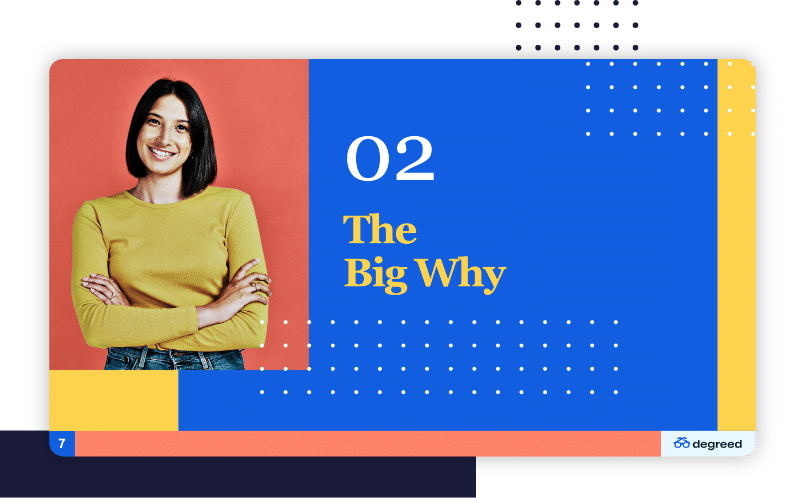 Software presentation
"This might sound cheesy but do believe the Hype! We contacted them with a really urgent requirement and they delivered an amazing presentation and ultra fast. Knowing what we wanted and having the copy already drafted obviously helped but their team got our vision and brought it to life, and better than we expected. We will definitely work with them again and are already thinking about the next idea."
Conference presentation
"Our conference presentation stood out as the best part, and presentation, of the day! The Rockstar section was the talk of the conference, with everyone asking our contact where they'd gone to produce that. Making noise at these events is how the individual brands cut through to the group heads and get more support and confidence where they need it."
Sales presentation
"I highly recommend the team to anyone looking to elevate their communications and take their sales presentations to the next level."
CPD presentation
"The team guided us through the step-by-step process with ease, providing great insight and fresh new ideas, to create a more modern and engaging CPD for our audience."
Investor deck
"The team helped us to create a first-class investor deck, which was instrumental to the success of our investment round. We ended up securing £585,000, which exceeded our expectations by 30%."
We empower brands with fast, cost-effective, results-driven presentations.
Frequently asked questions.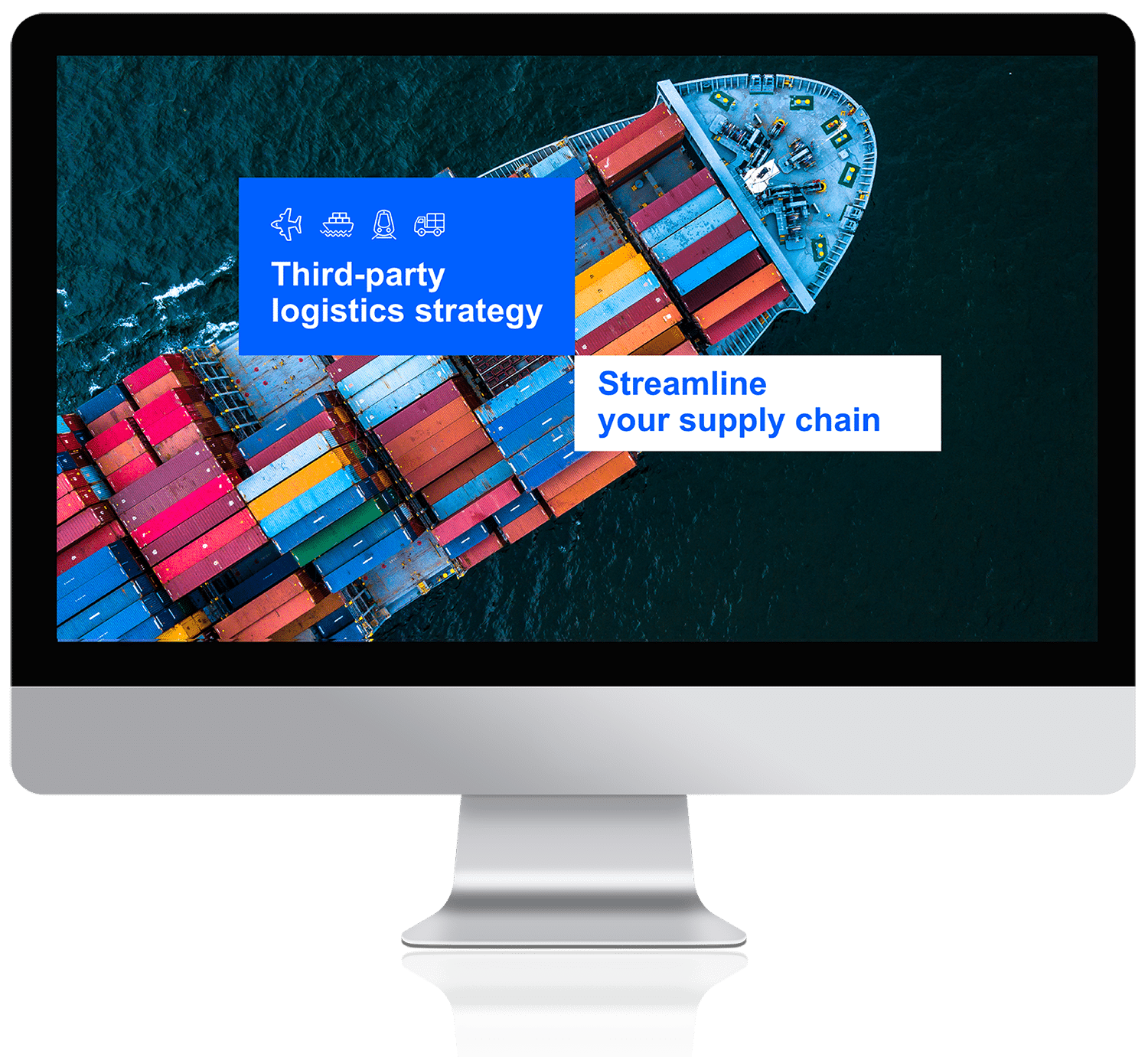 How do I get started with my presentation design project?
You've probably got deadlines to hit and want a fast turnaround. That's why we make getting started as simple as putting a meeting in our calendar. We'll meet over Teams to understand what you want to achieve, and discuss the best next steps for your project. Easy.
We'll show you examples of our previous work that's relevant to your project, and we'll introduce the team, including your dedicated Google Slides or PowerPoint presentation designers.
From there, we'll send you a proposal, explaining our costs and all the details, before you make any decisions.
Want to find out more? Get in touch.
How much will it cost to hire a presentation design agency?
We want to make our pricing as transparent and simple to understand as possible. Because we know that there's nothing more frustrating than looking for a presentation design agency with no idea of how much it will cost before you start your enquiries.
So for a clear estimate, with no hidden extras, take a look at our costs.
How long does the presentation design process take?
Well, that depends. How long will your presentation last? Do you want help with the story, as well as design and animation? How complex – or simple – do you need it to be?
However you want the final deliverable to be, we'll always try to work within your schedule.
Final delivery can be from as little as 24 hours for simple projects to a few weeks for a more in-depth presentation.
What software do you use to design presentations?
Our specialist presentation designers have years of experience in a huge range of presentation software. We tend to use PowerPoint, Google Slides, Prezi, or Keynote the most, but it really depends on the objectives your company needs to achieve and the platform you're most comfortable using.
Meanwhile, our presentation designers are masters in the Adobe Suite, flexing their creative muscles in software including Photoshop, Illustrator, InDesign, XD, and After Effects before we deliver the final file in a format that your team can easily access, use, and edit.
With this expansive skillset, we can offer the whole package: jaw-dropping presentations that don't look like presentations, alongside professional supporting assets, such as digital brochures, bespoke video, print documents, and infographics. We're a full-service presentation design agency.
Check out our full list of services to find out more.
Will I be protected by an NDA?
Absolutely. Our clients' confidentiality is extremely important to us, and we have very strict measures in place. We'll happily sign your NDA before we even have a consultation and, if you don't have one to hand, you can use ours.
Do I need to provide the content for the presentation?
The best presentations follow strong themes that are consistent throughout the narrative, design and animation. In most cases, we'd recommend starting your project with a discovery workshop, where we unpick your brand story, your key messaging, as well as get to know your audience and their challenges. This not only help us to create a powerful narrative for your brand, but also allows us to step back and look at the big picture, making sure we recommend the right deliverable, software, and supporting assets to help you reach your goals.
If you have existing content that you'd like us to use as a starting point, that's great. But if you'd like us to start from scratch, we can create a complete presentation with the findings from the workshop alone.
And, of course, if you're happy with your company story, we can leave you to it and jump straight to design and experiential development.
Take a look at what we can do for you, whether you provide content, or we create it.
Will I be able to send the presentation to my audience after the meeting?
Of course you can, however, as expert presentation designers, we'd suggest you're asking one document to do too much.
The more focused you can be, the more effective your communications.
So instead, we'd recommend creating a powerful presentation and a separate leave-behind document, allowing each to do their job properly.
Can each presentation be visually tailored to different audiences?
Oh yes. Creating personalised presentations, not only in narrative, but in visual style, is totally the right way to make a lasting impression. And it doesn't have to be difficult.
We can create composite logo placeholders within your template, so you can simply drop in the logo of your prospective client next to your own and voilà.
Or we could go one step further, and create a design style based on integrating your brand colours with your prospects' colours. Each time you present, you'd just need to find the colour value of their main brand colour, change the relevant elements within the template, and it will automatically apply to all those slides. Don't worry, our presentation experts will walk you through it.
And of course, we'd love to help each time you confirm a new pitch, and our expert presentation designers will transform your presentation to bring together your brand and theirs. Don't ask your audience to try and imagine your partnership.
Go one step further, and show them how your product would look with their branding, through image and video mock-ups, bespoke for each prospect.
How will you know what I like when it comes to design?
Graphic design isn't all about how pretty something is. There's a methodology and theory to it as well.
Over the last ten years, our specialist presentation designers have honed our presentation services and our design process to get them as close to an exact science as, we believe, is possible.
Our expert PowerPoint design process goes a little something like this:
1. Immersion
We take the time to deep dive into your brand guidelines, your previous company marketing collateral, your website, or just stuff you've seen that you like. Heck, even show us stuff you've seen that you didn't like. It all helps.
Our specialist presentation designers burrow deep into anything you send us, getting to know you before they even get a chance to say hello.
2. Conversation
We've devised a thorough set of briefing questions, designed to get your opinions on how far we can push your brand, what you like, what you don't like, how you need your company presentation to function, and what you want your audience to feel when they see it. We can even show mood boards at this stage, if you're the visual type.
3. Initial look and feel
We'll take just a small handful of your slides, and apply your brand-new design style to them, giving you the chance to review and make revisions. We just want to make sure you love it, before we go full steam ahead. We can even create multiple design routes at this stage, to give you some options. After all, you might not know what you like until you see it.
4. Roll out
Once you're happy with the look and feel, we'll roll it out across your unique slides within your presentation. At this stage, we're still working in Adobe XD or Photoshop, and you'll get another chance to review and give feedback, before we start building your bells-and-whistles professional presentation in PowerPoint.