Industry: Recruitment
Presentation type: Marketing
Client: Talent Works
The challenge.
Talent Works is an innovative, Manchester-based agency that challenges conventional thinking when it comes to recruitment. This is an agency with heart, but its marketing presentation materials were leaving audiences cold.
Talent Works had an exciting opportunity to present to a group of tech start-ups, but its visual story was lacking innovation.
The team had just seven days to develop a memorable, emotional story, and fresh design style for this marketing presentation. They knew they had to turn to the professionals if they were going to stand out from the competition. Luckily, we were just a phone call away.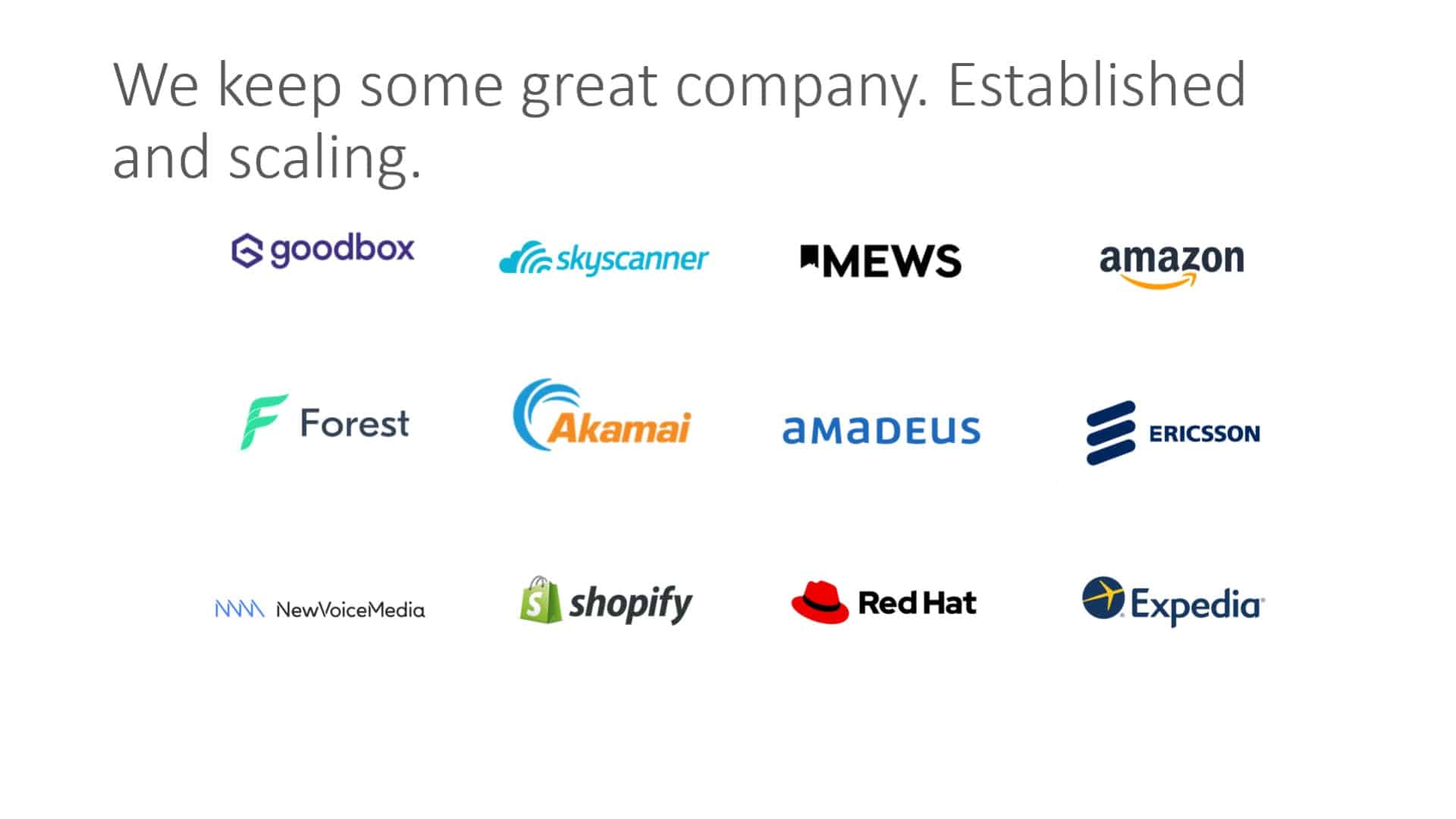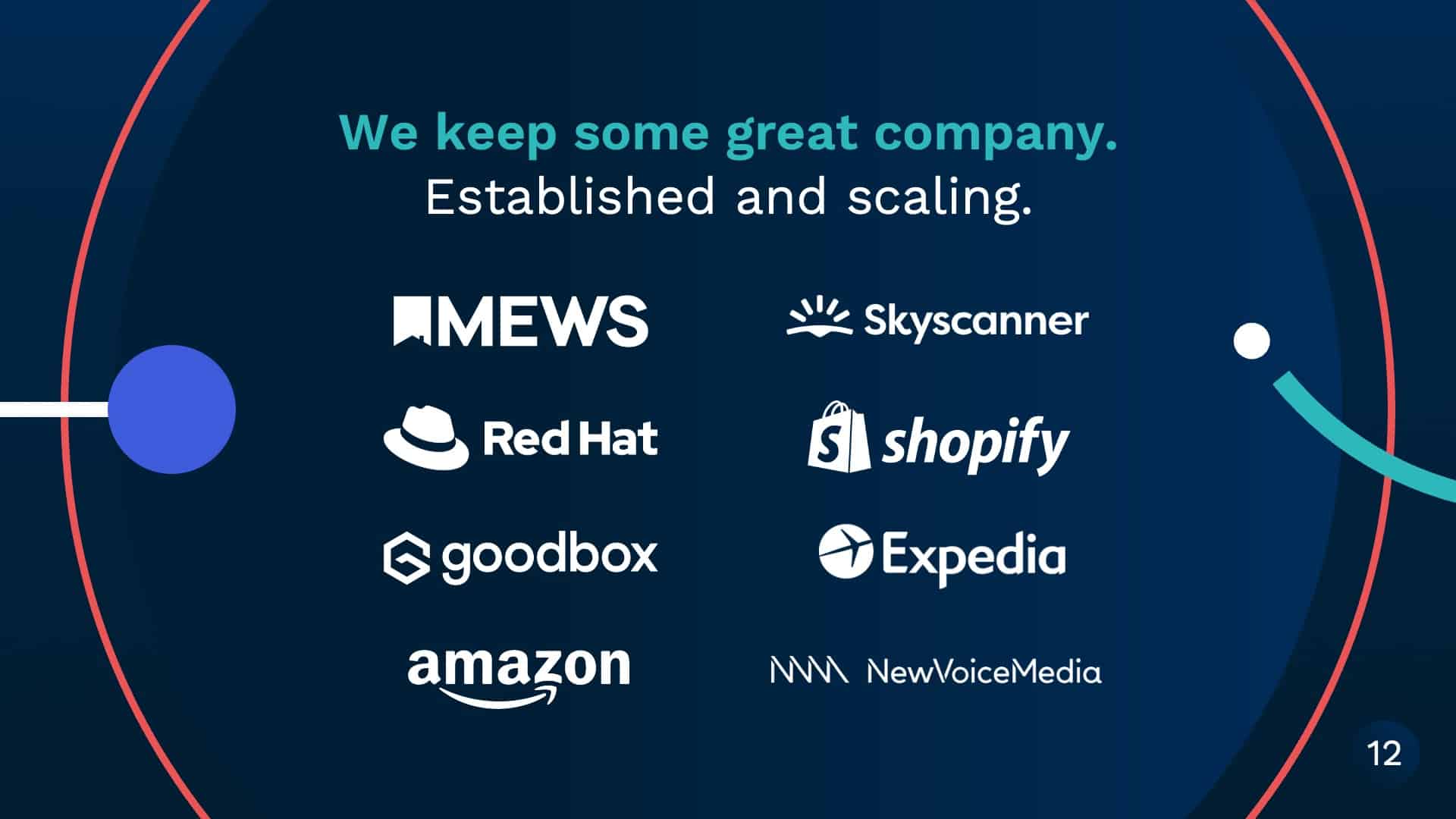 Our process.
Step 1.
Rebounding from the rebrand.
After a disappointing rebrand, Talent Works wanted the design team to start with a blank slate. To let their imaginations run wild. Initially creating three different design routes, to challenge the client's thinking as to what a presentation experience could feel like, we explored options that took inspiration from various areas of the world of technology.
Route one was punchy and bold, with strong geometric shapes and in-your-face colours.
Route two was more subtle, introducing photography and gradients.
Route three took inspiration from the technology behind their services. It played with grid textures and typography, as well as showcasing another way to use imagery.
Each route presented elements that inspired the team at Talent Works, so the final marketing presentation design represented the best of all three. And it remained perfectly suited the contemporary nature of the event.
Step 3.
Final design style.
Taking inspiration from the bold, bouncy, rounded brand font, the final design style incorporates circular shapes and curved lines. These graphical elements create a flow from slide to slide. They encourage the audience to read on. They add anticipation as to what's to come. And they help to tell a smooth visual story. I had the animation in mind before I started designing. I thought of the presentation as a huge canvas, rather than individual slides.
Step 4.
Fluid transitions.
We wanted to animate the elements in a surprising way, focusing on the minor details that make up the big picture. We created fluid transitions between slides, complemented by crisp pops when the shapes come to a standstill. As we really got to know the presenters, we could create animations that represented their personalities. From there, it was easy to let their passion for their work come through in the motion.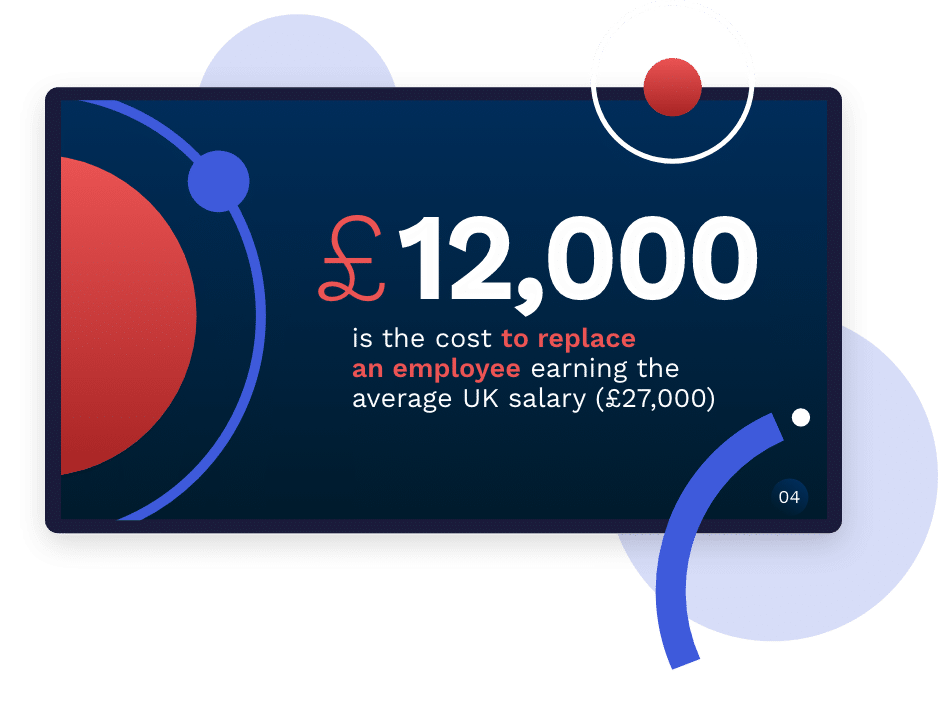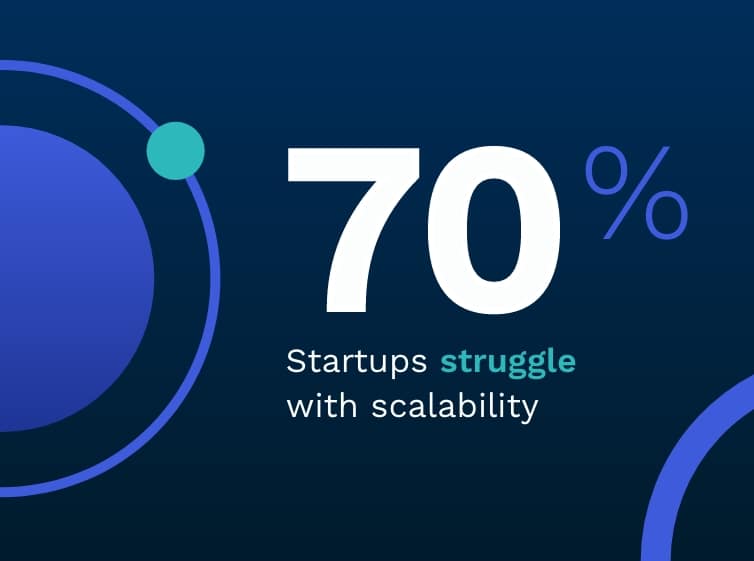 Step 5.
Connotations of wholeness.
Circles hold connotations of wholeness, and protecting what's inside. This is perfect for the marketing presentation of a recruitment company that puts people at its centre.
Step 6.
Adding real impact.
This was a really fun marketing presentation for the guys to work on, using the full range of new assets to add real impact to every slide. The team loved playing with Talent Works' bright brand palette, integrating aspects of its personality into every slide. No audience will be able to forget this impactful brand and its emotional story.
"I really enjoyed working with the team, they made it all look so easy! And we're very grateful that they were able to meet our tight deadline."
We empower brands with fast, cost-effective, results-driven presentations.